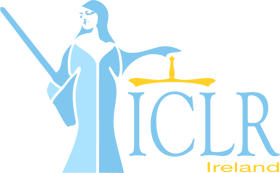 The Incorporated Council of Law Reporting for Ireland, a legal charity, publishes the Irish Reports, the Irish Digests and other legal publications. Find out more.
IRISH REPORTS & DIGESTS
The Irish Reports are cited authoritatively in courts and tribunals and constitute the most comprehensive series of law reports available.

A record of cases published in:
The Irish Reports, the Northern Ireland Reports, the Irish Law Times Reports and more.
Available in hard copy from the ICLR, online on the Justis legal library, and cross-referenced by the JustCite citator.
OTHER PUBLICATIONS

A fascinating collection of original investigations into important aspects of Irish law and history.

Covers the administration of solvent and insolvent estates, and next of kin inquiries.

A bi-lingual collection of judgments decided in the superior courts of Ireland, with english translations.
Edited by a former registrar of the High Court, the Judgments of the Court of Criminal Appeal is a multi-volume work, of benefit to academics and practitioners alike.

First published in 1944, this book considers aspects of the law of rent restriction in Ireland.