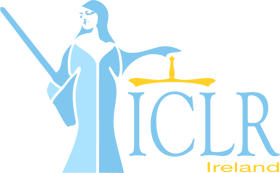 Ordering Information
Subscriptions
New subscriptions will be given a discount at 25% in their first year of subscription.
Special and Limited Offers
45% discount for complete set of the Irish Reports, for any five, ten or twenty year period from 1979 to the present.
25% discount for new subscribers to The Irish Reports in the first year of subscription.
For quotations please contact us.
Ordering Details

To place an order, print out the Order Form (PDF*), fill in the appropriate details and together with your remittance, send it to the address on the bottom of the form. Cheques should be made payable to the Law Reporting Council.
Prices are subject to change.
*Download a free version of the PDF Reader.
Pricing
The Irish Reports

| Year | Parts | Volumes | Price |
| --- | --- | --- | --- |
| 1979 | 2 | 1 | €102 |
| 1980 | 2 | 1 | €102 |
| 1981 | 2 | 1 | €102 |
| 1982 | 2 | 1 | €114 |
| 1983 | 2 | 1 | €114 |
| 1984 | 3 | 1 | €114 |
| 1985 | 4 | 1 | €171 |
| 1986 | 4 | 1 | €171 |
| 1987 | 4 | 1 | €171 |
| 1988 | 4 | 1 | €171 |
| 1989 | 4 | 1 | €171 |
| 1990 | 4 | 2 | €190 |
| 1991 | 4 | 2 | €190 |
| 1992 | 4 | 2 | €203 |
| 1993 | 6 | 2 | €241 |
| 1994 | 6 | 2 | €241 |
| 1995 | 6 | 2 | €241 |
| 1996 | 6 | 2 | €241 |
| 1997 | 6 | 2 | €254 |
| 1998 | 6 | 2 | €254 |
| 1999 | 8 | 4 | €317 |
| 2000 | 8 | 4 | €317 |
| 2001 | 8 | 4 | €381 |
| 2002 | 8 | 4 | €400 |
| 2003 | 8 | 4 | €420 |
| 2004 | 8 | 4 | €428 |
| 2005 | 8 | 4 | €450 |
| 2006 | 8 | 4 | €475 |
| 2007 | 8 | 4 | €500 |
| 2008 | 8 | 4 | €550 |
| 2009 | 8 | 4 | €550 |
| 2010 | 8 | 4 | €550 |
| 2011 | 8 | 4 | €550 |
| 2012 | 8 | 4 | €550 |
| 2013 | 8 | 4 | €550 |
| 2014 | 8 | 4 | €550 |
| 2015 | 8 | 4 | €580 |
| 2016 | 6 | 3 | €580 |
| 2017 | 6 | 3 | €580 |
| 2018 | 6 | 3 | €580 |
| 2019 | 6 | 3 | €650 |
| 2020 | 6 | 3 | €650 |
| 2021 | 6 | 3 | €650 |
The Irish Digests

| Year | Editors | Price |
| --- | --- | --- |
| 1971–1983 | E. de Blaghd | €35 |
| 1984–1988 | J.M. Clancy, E.F. Ryan | €35 |
| 1989–1993 | J.M. Clancy | €35 |
| 1994–1999 | J.M. Clancy | €40 |
Other Publications
Title
Price
The Superior Courts of Law 'Official' Law Reporting in Ireland 1866–2006
€30
The Four Courts: 200 Years
€20
Judgments of the Court of Criminal Appeal. Volume 1.
1924–1978
€20
Judgments of the Court of Criminal Appeal. Volume 2.
1979–1983
€10
Tuairiscí Éireann, The Irish Reports, Special Reports 1980–1998
€15
Practice and Procedure in Administration and Mortgage Suits in Ireland
€6
The Law of Rent Restriction in the Republic of Ireland. 3rd Edition (1979)
€3